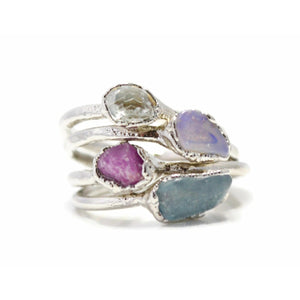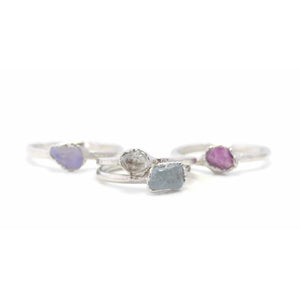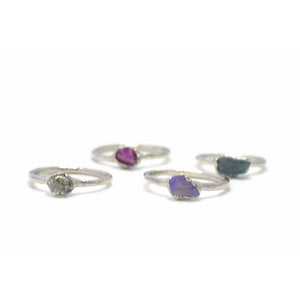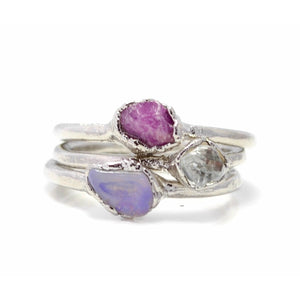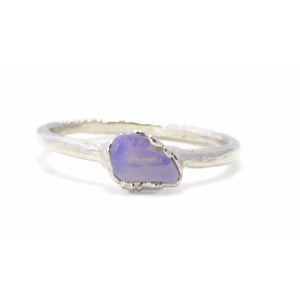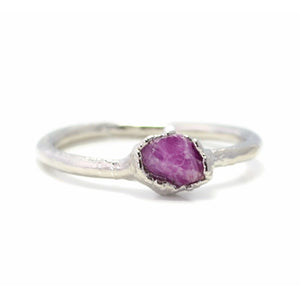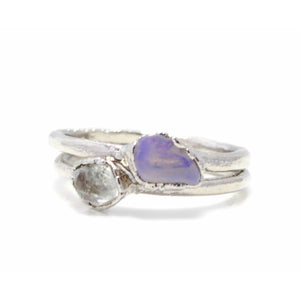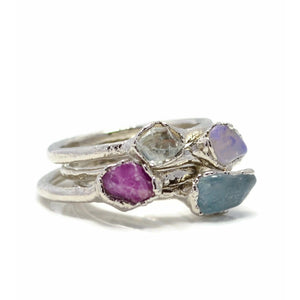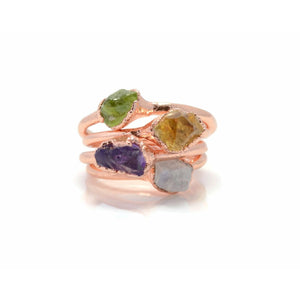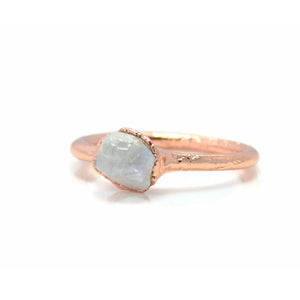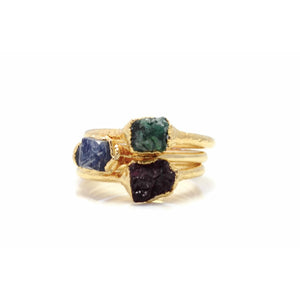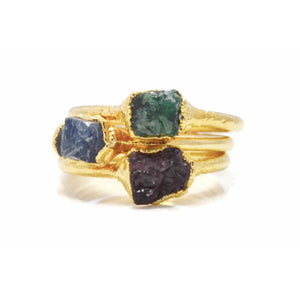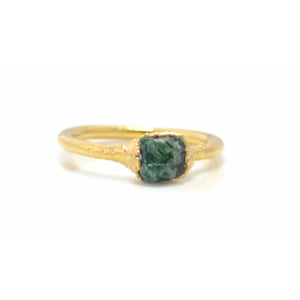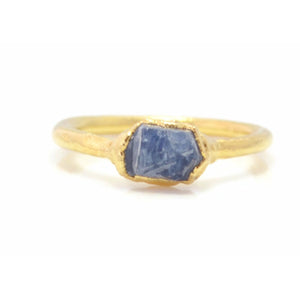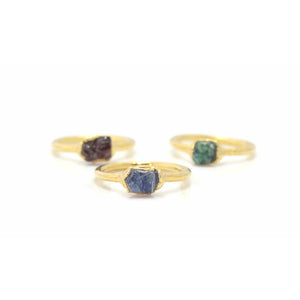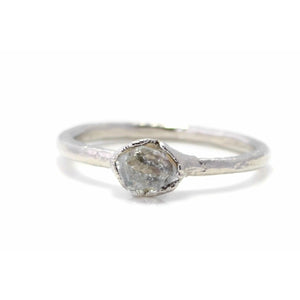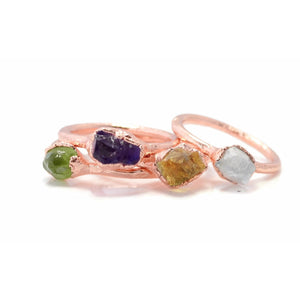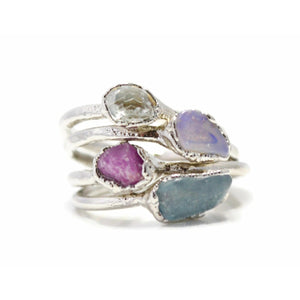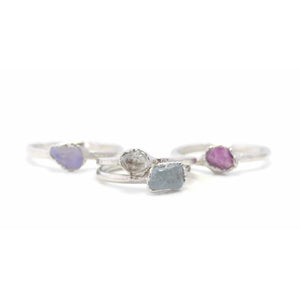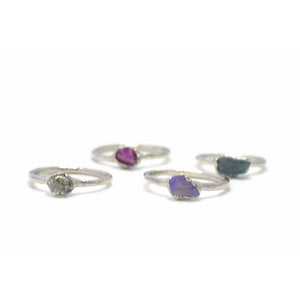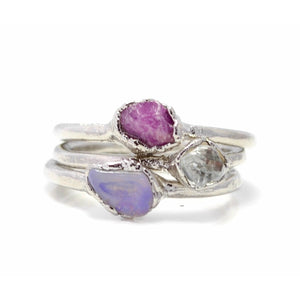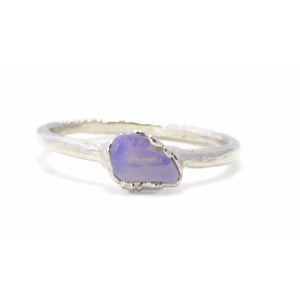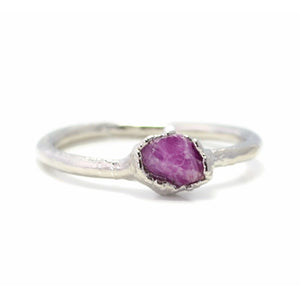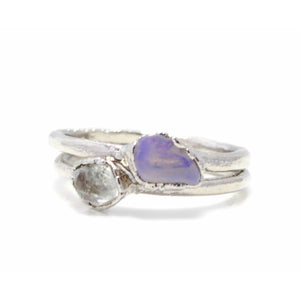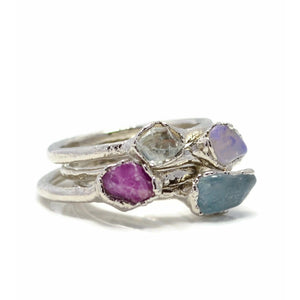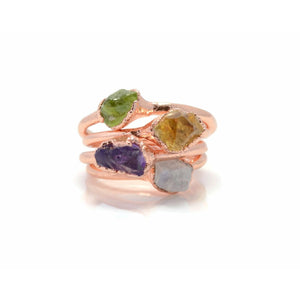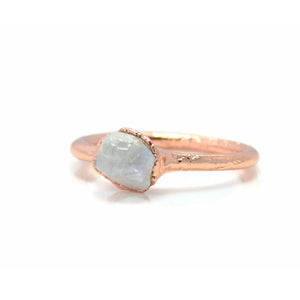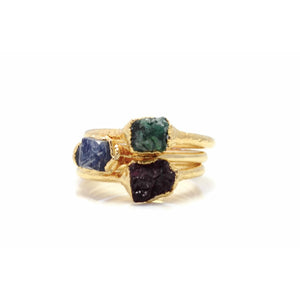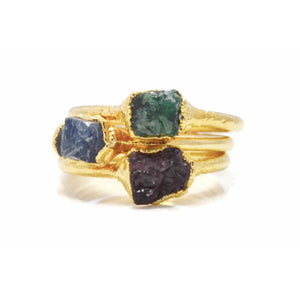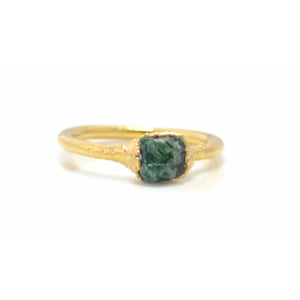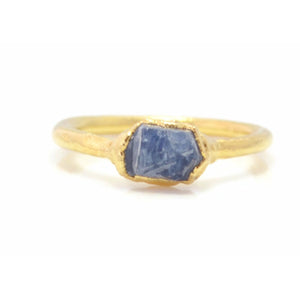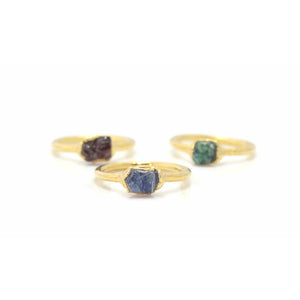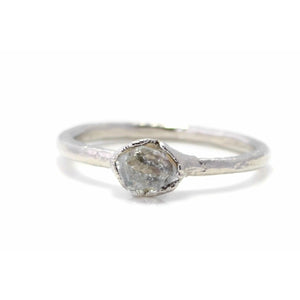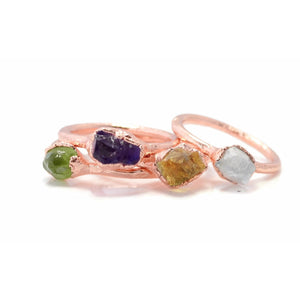 On Sale
Stacking Birthstone Rings
Natural Birthstone rings that you can stack to represent your family and loved ones. Each ring is made with a real, natural, raw stones of your choice. I take time to hand select each stone and attach the stone to a handmade copper band.  The rings then go into a copper electroforming bath to allow the copper to form on to the ring particle by particle. This electroforming process takes 24-48 hours to form. The rings are then sanded, polished and prepped for plating in gold, rose gold, or rhodium.   Each ring is made at the time of your order. Please allow 4-6 weeks before your ring ships.  
♣ Birthstones:
Garnet- January
Amethyst- February
Aquamarine- March
Herkimer Diamond- April
Emerald- May
Pearl- June Or Moonstone- June
Ruby- July
Peridot- August
Sapphire- September
Opal/ Tormaline- October
Citrine- November
Blue Topaz- December Or Turquose- December Or Tanzanite for December.