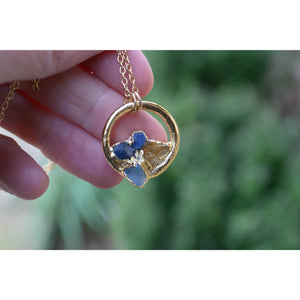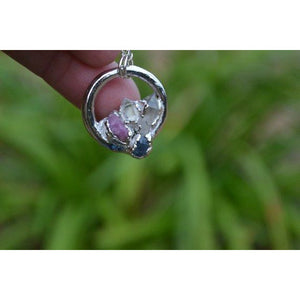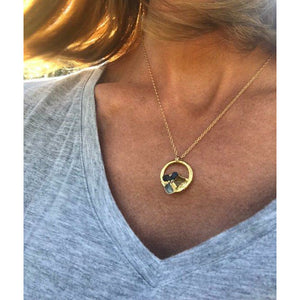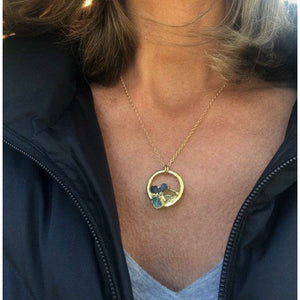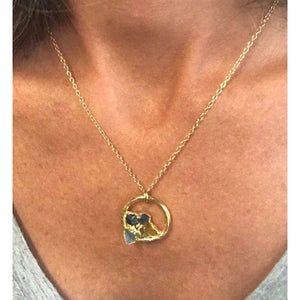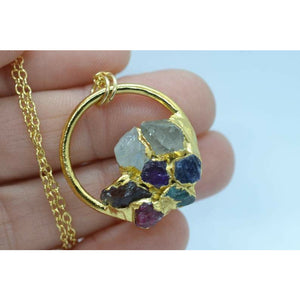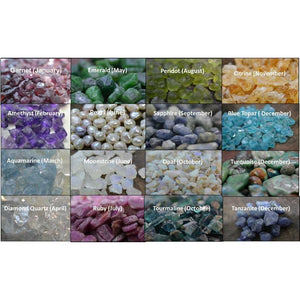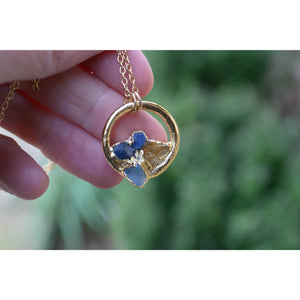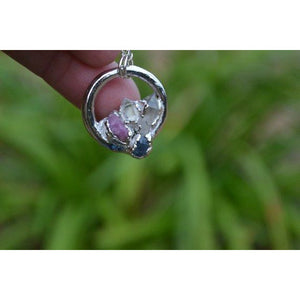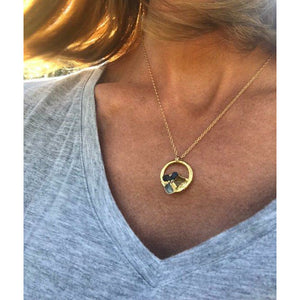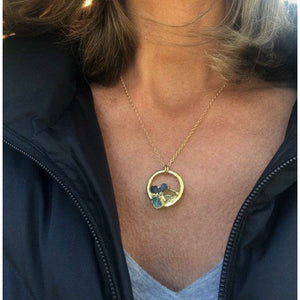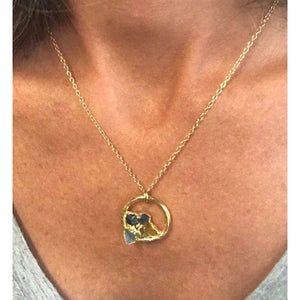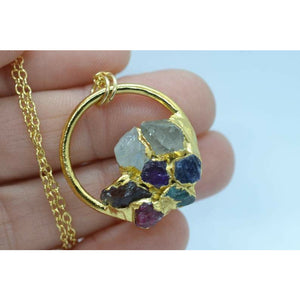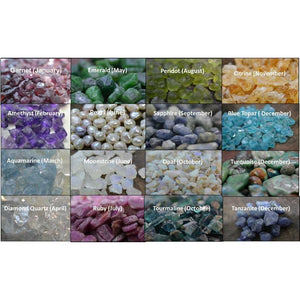 On Sale
Custom Birthstone Necklaces made with Raw, Natural, Gemstones -Personalized
Each birthstone necklace is made at the time of your order and made just for you.  I carefully select each stone that you choose and arrange them in a beautiful layout.  Your design ideas are welcome in the Design Details box above.  I'm happy to completely design it for you if you do not have any preferences.  Just let me know in that box. You can choose your stones from the list below (See Image for a sample of the stones). 
Choose from two options of lengths or contact me for a custom length. Also, choose from gold plated, rose gold plated, rhodium plated, bright copper, or dark copper. 
****Please allow 7 weeks before it ships for plated pieces as these take many steps to complete**** I will make and ship as soon as possible for you. If I can complete your piece faster than the 7 weeks, I will mail it sooner. If you would like a picture of your pendant, please leave your instagram name in the design detail  area and I will tag you in it. Example: @TheHouseofMinerals

Chain Length/material: 16 inches- sterling silver or 18k gold filled
18 inches- sterling silver or 18k gold filled

♣ Birthstones:
Garnet- January
Amethyst- February
Aquamarine- March
Herkimer Diamond- April
Emerald- May
Pearl- June Or Moonstone
Ruby- July
Peridot- August
Sapphire- September
Opal, or Tourmaline- October 
Citrine- November
Blue Topaz, Turquoise, or Tanzanite- December


Copyright © 2016 The House of Minerals
The artist reserves all reproduction rights. No work may be reproduced in any manner, or derivative copy made whatsoever with out express, written consent of the artist.